Podcast Hosts/Producers
MAER WILSON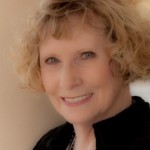 After a successful career being other people, and later teaching others the many tricks of that trade, Maer Wilson has decided to be herself for a while. Turns out she's a writer. She's always loved stories, especially fantasy, mystery and sci fi. She has a dragon-themed room in her home, but sadly no dragons in the back yard. When she's not writing, Maer plays online video games, teaches college and reads. She lives in the high desert of Southern Nevada with her three dogs, a chihuahua and two poodles.
Maer currently has three novels and four novelettes in the Modern Magics  series. Books 1 and 2, Relics and Portals, are available online. She also has three prequel novelettes in the series: "Ghost Memory," "Unwanted Ghost" and "Ghost Dancer." The 3rd book, Magics, and 4th story, "Wedding Ghost" are scheduled for release later this year by Ellysian Press.
Maer is also at work on a Biography/Memoir about her friendship with author Philip K. Dick. She also has a new sci-fi series in the works.
You can find Maer at these links:
Maer's Website: http://maerwilson.com/
Maer at Amazon – http://www.amazon.com/Maer-Wilson/e/B00CDX29YW/
Maer on Facebook:  https://www.facebook.com/pages/Maer-Wilson-Author/149085628472833
Maer on Twitter:  https://twitter.com/MaerWilson
Maer at Goodreads: https://www.goodreads.com/author/show/7040319.Maer_Wilson
Maer at Pinterest: http://pinterest.com/maerw/boards/
PAUL K. ELLIS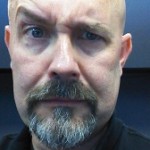 Paul began with a hardscrabble existence as a street rat on the grim and grimy roof tops and dank and dangerous alleyways of Agrabah … ah … no … wrong story. I'll come in again.
Born in a sleepy, little Alabama town, nestled in the crook of the Tennessee River, Paul began telling stories as soon as he could walk. Indeed, in his formative years, when friends were otherwise engaged, he roamed the nearby woods, spinning yarns to himself. Not that is in anyway creepy.
He was first published in the National Junior Achievement Magazine, winning a writing contest for the best short story describing JA in the future. In 1987, he won the Excellence Award for Best Radio Documentary from the Society of Professional Journalists and went on for a thirteen year (he says fifteen, but it is actually thirteen) career in radio and television.
However, the lure of easy money chasing the Y2K bug was more than he could bear. In 1998, he succumbed to his darker nature and left broadcasting for the murky world of Information Technology.
In 2008, those pent up creative forces erupted and Paul found himself writing again,this time with the now defunct Sord & Sworcery, Science Fiction & Fantasy APA. Then, one day while listening to the Dead Robots Society, he heard about an open call for a cross genre anthology, and Jack Dupre was born.
Along the way, Paul fast talked a normally sensible young woman into marrying him. They reside, with their three daughters, square in the middle of the Virginian Piedmont.
Paul's first published short story, "The Winds," is part of "Dirty Magick: Los Angeles" – an anthology exploring the crossroads between urban fantasy and noir; mean streets, dirty magic! Available for Kindle and Nook.
Along with finding Paul hanging out occansionally at paulkellis.com, you can also find him at these fine venues:
Paul on Facebook: https://www.facebook.com/PaulKEllisAuthor
Paul on Twitter:  http://twitter.com/#!/paulkellis
Paul on Google Plus: https://plus.google.com/117124862064605265895
Paul at Amazon:  http://www.amazon.com/-/e/B00H4QWZRO
Paul at About Me:  http://about.me/paulkellis
Paul on Tunblr: http://paulkellis.tumblr.com/
KT BRYSKI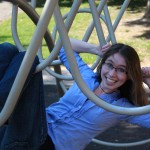 KT Bryski is a Canadian author and podcaster. She made her podcasting and publishing debut with Hapax, an apocalyptic fantasy with Dragon Moon Press (2012) and she has stories in Black Treacle Horror Magazine, When the Hero Comes Home Vol. II (Dragon Moon Press) and Tales from the Archives Vol. III (Imagine That! Studios). Select playwriting credits include various scripts for Black Creek Pioneer Village and East o' the Sun and West o' the Moon: a Children's Opera (Canadian Children's Opera Company). KT also manages The Black Creek Growler: the official blog of the Black Creek Historic Brewery. She is currently at work on her next novel while pursuing her MFA through the Stonecoast Creative Writing Programme at the University of Southern Maine. As you may have guessed, she also has a mild caffeine addiction.
Visit her atwww.ktbryski.com and www.blackcreekbrewery.wordpress.com
ON HIATUS
CARLA CLIFTON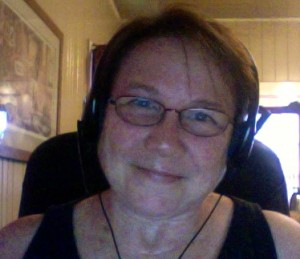 Carla grew up in a small town in Texas.   After marrying her high school sweetheart, they moved around a bit before settling down in Grannie's old homestead.   They managed to raise two terrific children, 2 dogs, 2 goats, some barn cats and a few chickens.   While Carla is clearly a country girl, she is also very much a geek.   She loves technology, thus her love for podcasting began.   Carla is the host and founder of Corellian Run Radio & Wildstar Radio, both of which are gaming fansites and podcasts.   When Carla is not podcasting and gaming, she is digging around dusty courthouses and spooky cemeteries doing something else she loves which is genealogical research.
Myth Reviewers
You can find out about our Myth Reviewers at their pages in the reviews section: