Cop Town by Karin Slaughter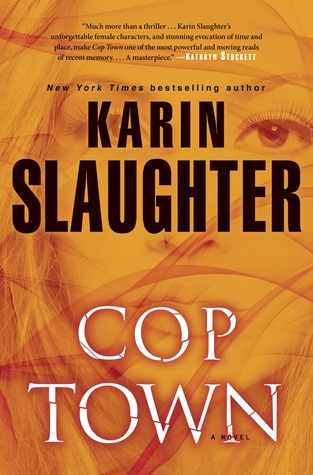 Danielle's Review
1970's. Atlanta. Race war or serial killer?
Maggie Lawson, twenty-three-year-old cop, is thrust into the mystery when her brother is almost killed by a man known as "The Shooter". Maggie, of course, is concerned for her brother's health– at least until things start not adding up.
Kate Murphy is a rookie officer who is more wet behind the ears than grown up. After her husband is killed in Vietnam, she is paired up with Maggie, who takes her under her wings.
When the two are given Maggie's brother's case to investigate, all hell breaks loose– literally.
Like Slaughter's other books, this one is full of action, danger, and suspense. I, personally, was happy that she was so realistic in terms of the characterization of the 1970's Atlanta residents.
Not for the faint of heart, this one will keep you on the edge of your seat– begging for more.

Read on for more about Cop Town!

Karin Slaughter, author of the New York Times bestselling Will Trent novels, is widely acclaimed as "one of the best crime novelists in America" (The Washington Post). Now she delivers her first stand-alone novel: an epic story of a city in the midst of seismic upheaval, a serial killer targeting cops, and a divided police force tasked with bringing a madman to justice.
 
Atlanta, 1974: As a brutal murder and a furious manhunt rock the city's police department, Kate Murphy wonders if her first day on the job will also be her last. She's determined to defy her privileged background by making her own way—wearing a badge and carrying a gun. But for a beautiful young woman, life will be anything but easy in the macho world of the Atlanta PD, where even the female cops have little mercy for rookies. It's also the worst day possible to start given that a beloved cop has been gunned down, his brothers in blue are out for blood, and the city is on the edge of war.
 
Kate isn't the only woman on the force who's feeling the heat. Maggie Lawson followed her uncle and brother into the ranks to prove her worth in their cynical eyes. When she and Kate, her new partner, are pushed out of the citywide search for a cop killer, their fury, pain, and pride finally reach the boiling point. With a killer poised to strike again, they will pursue their own line of investigation, risking everything as they venture into the city's darkest heart.
 
Relentlessly paced, acutely observed, wickedly funny, and often heartbreaking, Cop Town is Karin Slaughter's most powerful novel yet—a tour de force of storytelling from our foremost master of character, atmosphere, and suspense.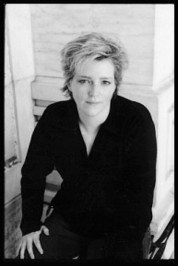 Karin Slaughter is the New York Times and #1 internationally bestselling author of fourteen thrillers, including UNSEEN, CRIMINAL, FALLEN, BROKEN, UNDONE, FRACTURED, BEYOND REACH, TRIPTYCH, FAITHLESS, and the e-original short stories "Snatched" and "Busted." 

Slaughter was born in a small southern Georgia community, and now resides in Atlanta. She is widely credited with first coining the term "investigoogling" in 2006.
You can find Karin at these links:
Karin's Website
Karin on Facebook
You can buy Cop Town: A Novel
 at Amazon.