Podcast: Play in new window | Download (Duration: 36:19 — 33.7MB) | Embed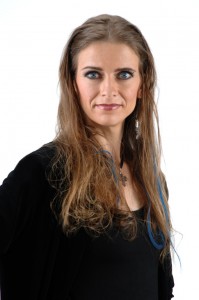 Powerhouse Lynn Rush is our special guest for our latest episode. And I do mean powerhouse! This phenomenal lady has written 28 books, has several series going and is kind and generous with her time and advice. I've been lucky enough to get to know her over the last couple months and she has been an invaluable resource and great friend!
About Lynn Rush
Driven to write, Lynn Rush has penned over twenty-five novels. To date, six are published by Crescent Moon Press: The Wasteland and The Violet Night trilogies. Lynn Rush is a pen name that is a combination of two sources – Lynn, the first name of her mother-in-law, who passed away and Rush – since the author is a former inline speed skater and mountain biker. All of Rush's books are dedicated to Lynn, her namesake, and a portion of the proceeds benefits cancer research and treatment.
Rush holds a degree in psychology from Southwest Minnesota State University and a master's degree from the University of Iowa. Originally from Minneapolis, Rush currently enjoys living in the Arizona sunshine by road biking nearly 100 miles per week with her husband of 16 years and jogging with her loveable Shetland Sheep dog.
Read on for more about Lynn!
About Violet Midnight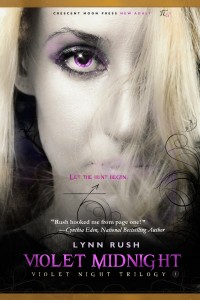 Let the Hunt begin….
Blending in with her college co-eds proves difficult for vampire Hunter, Emma Martin, considering the mystical tattoo on her wrist glows whenever Vamps are near. And after three months of silence, the glow is back with a vengeance.
Jake Cunningham witnesses Emma, a violet-eyed beauty, using unimaginable powers to fight off a fanged creature. Finally, after two years of searching, he may have found out what he's become—a Hunter, like Emma.
Thankful for an ally in the fight against the Vamps, Emma finds hope and comfort in Jake's arms. As she learns more about her new love's family and its dark heritage, she may be forced not only to hunt them but to sacrifice her life to save Jake's soul.
Excerpts from Episode #11
Here are just a couple excerpts from Lynn's interview:
Lynn on Social Media: "…started out fun; interacting, getting to know people…First and foremost it's relationships. Getting out there, meeting people…"
Lynn on Self Publishing: "…I would get three to five mentor types…find out what worked for them what didn't work for them…"
You can get Lynn's books here:
Violet Midnight
Kindle                                                           Paperback
Wasteland
Kindle                                                           Paperback
You can find out more abut Lynn Rush and her awesome books at the following links!
Catch the Rush®: www.LynnRush.com