Podcast: Play in new window | Download (Duration: 35:39 — 33.1MB) | Embed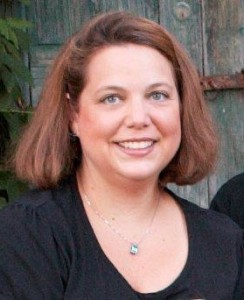 This episode, we welcome Kary Rader! Author of romance and fantasy, mom, theatre  and all-round terrific person. Kary is the author of Queen of Jastain, A Taylor-Made Life and her current project, Broken.
About Kary Rader
Kary Rader is a stay-at-home mother of three, avid reader and slave to the characters and worlds inside her head. Her book Queen of Jastain, published by Crescent Moon Press released this past April. Kary is currently in the process of self-publishing a book that is close to heart, and is sure to touch the lives of all the readers that encounter it. A Taylor-Made Life released this summer.
Always creative, she's drawn to stories with fantastical worlds and creatures. With a little bit of magic and divine guidance, there isn't anything that can't be accomplished with words. It's the power of words that creates and destroys.
Vanquishing evil and injustice while finding eternal love in the process is all in a day's work. And with the help of her critique partners and master cartographer imaginary places come to life.
Read on for more about Kary!
About A Taylor-Made Life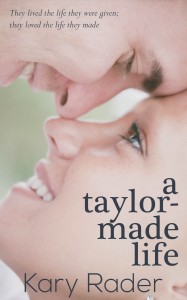 They lived the life they were given; they loved the life they made.
Cheerleader Taylor Smith doesn't want to die a virgin. Unfortunately, if the terminally-ill leukemia patient doesn't find a lover or a stem-cell match within months, her fear will become reality. When her cancer mentor is revealed to be a hottie entrepreneur from California, it seems fate might finally be on her side.
Tech-geek Gavin Taylor has everything he ever wanted, except someone to grieve for him when he's gone. With his melanoma cancer beyond the help of his riches, he agrees to participate in a cancer patient mentoring program where he's matched with a dying teen from Texas. Despite his immediate attraction, the Silicon Valley whiz intends only to provide friendship and happy memories to the beautiful, young woman who is determined to win his love.
When it's discovered that his frozen sperm and her harvested eggs could lead to a cure, Taylor's mother offers to be a surrogate. And Gavin must decide if he can risk the heart he has never given and a child he'll never know to a girl he just met.
Excerpts from Episode 18
Kary on inspiration: "We have so many stories that we want to tell, that we want to share with the world. I know I have more stories than I could ever write in multiple lifetimes."
Kary on writing romance: "Find a critique group, a support group – someone who is going to be your cheerleader, but also your critic."
A Taylor-Made Life at Amazon
Kindle
Queen of Jastain at Amazon
Kindle                                                         Paperback
You can find Kary at the following links: