Podcast: Play in new window | Download (Duration: 42:24 — 39.3MB) | Embed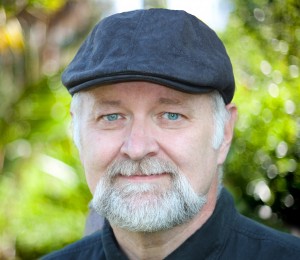 It's a real treat to have David Farland on the show this week. He's a particular favorite of mine, not only because of his awesome writing, but because he is a genuine and generous, all-around good guy. Whether it's helping out new writers or interacting with his fans, Dave is gracious and fun. Check out his wonderful interview!
About David Farland
David Farland is an award-winning, New York Times best-selling author with over 50 novels in print. He has won the Philip K. Dick Memorial Special Award for "Best Novel in the English Language" for his science fiction novel On My Way to Paradise, and the Whitney Award for "Best Novel of the Year" for his historical novel In the Company of Angels, and the International Book Award for "Best Young Adult Novel of the Year" for his fantasy thriller Nightingale. He is perhaps best known, however, for his epic fantasy series, The Runelords.
Read on for more about Dave's work and for excerpts from the show!
About Nightingale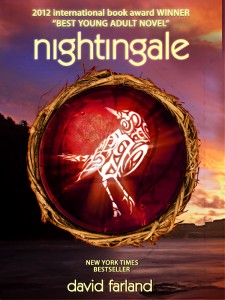 Bron Jones was abandoned as a newborn. Thrown into foster care, he is rejected by one family after another, until he meets Olivia, a gifted and devoted high-school teacher who recognizes him for what he really is–what her people call a "nightingale."
But Bron isn't ready to learn the truth. There are secrets that have been hidden from mankind for hundreds of thousands of years, secrets that should remain hidden. Some things are too dangerous to know.  Bron's secret may be the most dangerous of all.
Excerpts from Episode 22
Dave on rejections for established authors : "Still, you know, there's that odd story or novel idea that you send and have a devil of a time trying to find a home for it…I think you get pigeon-holed…"
Dave on how he got started: "I thought I'd be a doctor who wrote a little bit on the side or something and I just found that the writing bug became so strong that I decided to just chuck the pre-med and go into writing…"
Nightingale
Kindle                                                        Hardcover
Runelords: the Sum of All Men
Kindle                                                     Paperback
The Golden Queen
Paperback
You can follow Dave at these links: