Podcast: Play in new window | Download (Duration: 34:53 — 32.4MB) | Embed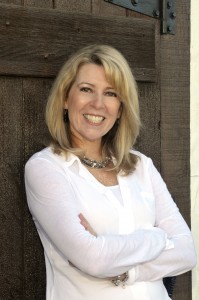 This episode we take a different turn and explore the world of non-fiction. Our special guest, the awesome Deborah M. Gray, takes us through some of the strategies she used in her own non-fiction work. Deborah found her own niche and has filled it well! Join us as she shares tips and tricks about publishing a "How to" book. How to Import Wine: An Insider's Guide has been praised not only for its savvy in the wine industry, but for being well-written and easy to understand.
About Deborah M. Gray
Deborah M. Gray, an Australian native, founded her U.S. wine importing company, The Australian Wine Connection, in 1992 with her family's brand, The Cowra Estate, and a collection of small, family-owned wineries from around Australia, ultimately representing iconic, highly rated brands.
She has been a frequent guest speaker at wine festivals, judged wine competitions and conducted seminars at various events around the country, including Epcot and Disneyland. She served on the first wine board of Austrade in New York, predecessor to Wine Australia. Deborah teaches a course at San Diego State University on Australian Wine as part of a certificate program.
Deborah's first book on wine importing and distribution, How to Import Wine – An Insider's Guide, was published by Wine Appreciation Guild in August, 2011. In December, 2011 her book was recognized as "Best U.S. Professional Wine Book 2011" by Gourmand International. In March, 2012, her book was short-listed for "Best World Professional Wine Book 2011," in Paris, a competition that attracted over 1,000 entries from 168 countries.
Today, the emphasis in her company, Bluestone Wine Solutions, is on consulting and assisting others with their importing needs and portfolios. She is also at work on a second wine business related book.
Read on for more about Deborah and for excerpts from the show…
About How to Import Wine: An Insider's Guide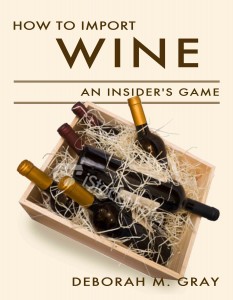 You're a wine lover. You've tasted your way through the great viticultural regions of the world and have the heavily stamped and wine-stained passport to prove it. You think, With my knowledge, palate and connections I could be a wine importer. It s possible. But the road into romantic commerce is paved with the epitaphs of countless importing startups which read, "He had a great palate."
What is needed are the business basics, and in the first book of its kind author and veteran importer Deborah M. Gray offers the benefit of her vast experience in this comprehensive guide to the perils and best practices of this fascinating career.
Gray gives invaluable insider information and the necessary tools, resources and real-world advice to create a strong business model and a portfolio to match. She details the critical considerations in branding, packaging, pricing, licensing and regulations, shipping, warehousing, marketing, and more. The book is filled with specific examples of importing triumphs and failures, with particular interest paid to arguably the most important element of business success: acquiring and maintaining effective distribution.
Excerpts from Episode 23
Deborah on why she wrote her book: "there really wasn't anything else like that out there and because my learning curve was so steep that I almost was going backwards…"
Deborah on including personal stories: "It is something that people often comment on, too. That they like the fact that there are sort of real life illustrations of what can happen…why you don't do certain things a certain way…"
How to Import Wine: An Insider's Guide
Kindle                                                Paperback
You can follow Deborah at these links:
Want to know more about importing wine? Here are Deborah's links to her book and consulting business: