Podcast: Play in new window | Download (Duration: 26:36 — 24.8MB) | Embed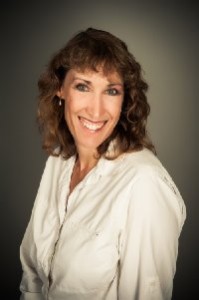 Please join us for a chat with the delightful Courtney Farrell. From her numerous non-fiction books to her intriguing Young Adult Dystopian Enhanced, Courtney is a fascinating author.

Courtney Farrell escaped from the laboratory where she was genetically engineered by evil scientists. She now lives as a fugitive, penning novels while running from Institute assassins.
Read on for more about Courtney and Enhanced!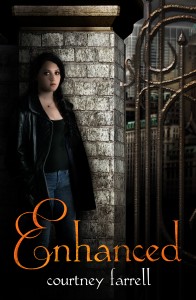 Sixteen-year-old Michelle was born into the Institute's eugenics program, where doctors breed people like livestock. One powerful man decides which children grow up, and which disappear. Culls are dumped in the slum outside Institute walls, and those kids never come back. Michelle has survived every purge, and she's about to win a luxurious life as a breeder. When her brother and her boyfriend are both mysteriously culled, despite their high scores, she goes over the wall to find them. Alone in the ghetto, she's in trouble until handsome, streetwise Dillon stakes a claim to her. She's mortified because the Enhanced see Norms as little more than animals. But the doctor is using the missing boys in a twisted experiment, and she needs Dillon's help to stop him. Michelle must rescue the boys, but a plague is spreading, the doctor is after her, and Dillon isn't thrilled to help her find her lost boyfriend.
Excerpts from Episode 26
Courtney on getting a writing job: "While I was searching online for a job, it was really easy to find writing gigs that were out there."
Courtney on writing Young Adult: "..the voice is everything. It really helped me when I switched to first person…I recommend that people who aren't really comfortable with teen slang just don't go there."
Enhanced
Kindle                                            Paperback
You can follow Courtney at these links: