Podcast: Play in new window | Download (Duration: 28:37 — 26.6MB) | Embed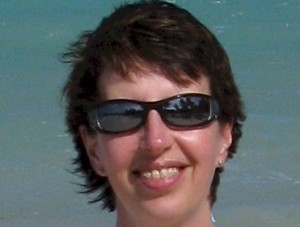 Today I'm pleased to welcome Patricia C. Lee to the show. Pat is loads of fun and so are her Urban Fantasy books. Please join us for an entertaining interview!



Pat has had a love affair with the written word since childhood, many times immersing herself in the stories of Enid Blyton and Carolyn Keene. Her active imagination gave inspiration to short stories and her first play as a teen. As an adult she has penned an award winning short story titled "The Battle" and "A Precious Glimpse in Time" published in an anthology. Her full-length play, "The Truth About Lies", was staged at a theatrical festival competition in 2006. Although still in pursuit of a place truly called home, Pat currently lives in Ontario, Canada with her husband and three cats, all of which claim rule over the house at one point or another. When her nose isn't pressed to the laptop monitor, you can find her at the public library. Besides dreaming up her next novel, Pat also enjoys traveling, baking, camping, wine, and of course reading – not necessarily in that order.
Read on for more about Pat and her series!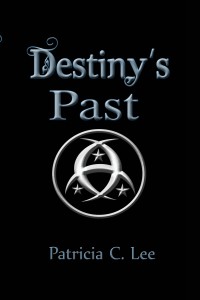 No-nonsense medical examiner, Kelly Richards, relies on the familiar comforts of science and scalpels to get her through the day. So when a not-so-dead guy who claims he's from the past lands on her autopsy table, she considers calling the men in white coats to escort him to a padded room. But Jarek's old-world ways and hot gaze trick her heart into falling for him—a mistake she swore she'd never make again.
When Jarek, Prince of Leisos, discovers someone he trusts has been slowly poisoning him, he travels to the future in search of a cure. Driven by vengeance, he enlists the help of an impudent scientist to return him to his time. Caught between his growing desire for Kelly and the need to expose his would-be assassin before he strikes again, Jarek must either forfeit his ticket home or lose the only woman he's ever loved.
Excerpts from Episode 27
Pat on  the popularity of Urban Fantasy  "Because it's a mixture of so many different things. A lot of it has to do with fantasy, romance, then there's concept of the esoterical, then there's some suspense in there…"
Pat on having a fast, smooth read – "That has a lot to do with my wonderful editor, but…I like to keep the reader engaged and I learned a lot from her."
Destiny's Past
Kindle                                  Paperback
Destiny's Present
Kindle                                   Paperback
You can follow Pat at these links: