Podcast: Play in new window | Download (Duration: 43:30 — 40.3MB) | Embed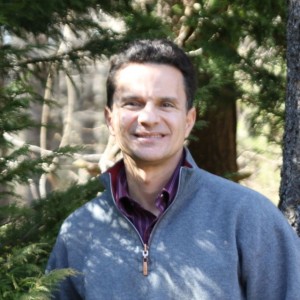 Today's special guest is debut author Rick Campbell, with his fascinating submarine thriller, The Trident Deception. Please join us for a behind-the-scene look at this new author and his intriguing novel.

Rick Campbell
A native of Cocoa, Florida, Rick attended the United States Naval Academy in Annapolis, Maryland, and spent over thirty years in the Navy. His tours of duty include four nuclear powered submarines, the Pentagon, and the Undersea Weapons Program Office. On his last submarine, he was one of the two men whose permission was required to launch its twenty-four nuclear warhead-tipped missiles.
Rick considered writing for many years, and as he approached retirement from the Navy, he wrote The Trident Deception, a novel that draws on his extensive knowledge of submarine warfare.
Rick lives with his family in the Washington, D.C. area, where he is working on the sequel to The Trident Deception, due out from St. Martin's Press in 2015.
Read on for more about Rick and his new novel!

The Trident Deception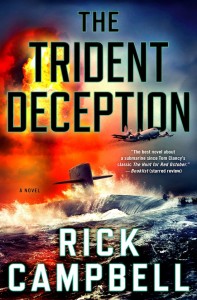 On a routine patrol, the USS Kentucky – a Trident ballistic missile submarine carrying a full complement of nuclear warheads – receives a nuclear launch order.  Then, unbeknownst to the Kentucky's commander, they are cut off from all counter-orders.  What the Kentucky's crew doesn't know is that those launch orders haven't actually come from the U.S. government, but from a rogue intelligence group intent on using the Kentucky to carry out a devastating plan.
This loosely organized group – its members and operatives secretly embedded within Western intelligence organizations – has confirmed that Iran has completed its first nuclear weapon and, in ten days, will detonate it.  The target is Israel.  Now they've initiated a long-planned operation called The Trident Deception, using a false code to send a U.S. nuclear submarine to destroy Iran before Iran can destroy Israel.
With the USS Kentucky not responding to the recall codes, a senior Navy officer, the father of one of the men aboard the Kentucky, must somehow do the impossible.  He must find, intercept, and neutralize the Kentucky before it can unleash a devastating nuclear attack, one that will kill millions and irrevocably destroy the world as they know it.  As the conspiracy slowly unfolds and the deception grows ever deeper, it's only a matter of days before the unthinkable happens.  And the clock starts now.
Excerpts from Episode 28
Rick on authenticity of scenes in the book –  "I served aboard four nuclear powered submarines, so I used my actual Navy experience to write the scenes themselves…"
Rick on marketing as a lead title – "At St. Martins, they do want the author of their lead title to help out with the marketing in any way that you can."
The Trident Deception is available at these retailers:
Amazon
Kindle                                     Hardcover
Barnes & Noble
Nook                                        Hardcover
iTunes
You can follow Rick at these links: