Podcast: Play in new window | Download (Duration: 31:02 — 28.8MB) | Embed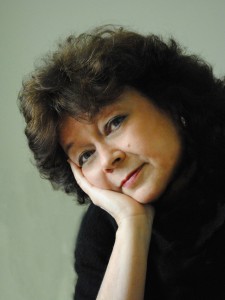 Today's special guest is the gifted and fun S.R. Mallery. Sarah is the author of short stories and her debut Historical novel, Unexpected Gifts, is a fascinating look at several generations in one family. From Woodstock to Ellis Island, she captures the essence of what made people who they were in each generation. Sarah is also one of the reviewers here at MythBehaving Let's find out more about Sarah!

S.R. Mallery
S.R. Mallery has worn various hats in her life.
First, a classical/pop singer/composer, she moved on to the professional world of production art and calligraphy. Next came a long career as an award winning quilt artist/teacher and an ESL/Reading instructor.
Her short stories have been published in Descant 2008,Snowy Egret,Transcendent Visions, The Storyteller, andDown In the Dirt.
Unexpected Gifts, her debut novel, is currently available on Amazon and Barnes & Noble.
Sewing Can be dangerous and Other Small Threads, her collection of short stories, has just launched on Amazon and Barnes & Noble.
Rad on for more about Sarah!

Unexpected Gifts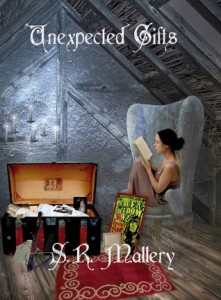 Can we learn from our ancestral past? Do our relatives behaviors help mold our own? In Unexpected Gifts, that is precisely what happens to Sonia, a confused college student, heading for addictions and forever choosing the wrong man. Searching for answers, she begins to read her family s diaries and journals from America s past: the Vietnam War, Woodstock, and Timothy Leary era; Tupperware parties, McCarthyism, and Black Power; the Great Depression, dance marathons, and Eleanor Roosevelt; the immigrant experience and the Suffragists. Back and forth the book journeys, linking yesteryear with modern life until finally, by understanding her ancestors' hardships and faults, she gains enough clarity to make some right choices.
Excerpts from Episode 29
SR on research:  "I absolutely love research and that's one of the reasons why I've decided to at this point stay with Historical Fiction."
SR on using music to set the scenes: "The music is very important to me. It give me all kinds of ideas."
Unexpected Gifts at Amazon
Kindle                                         Paperback
Sewing Can be dangerous and Other Small Threads at Amazon
Kindle                                      Paperback
You can find Sarah at the following links: