Podcast: Play in new window | Download (Duration: 37:49 — 35.1MB) | Embed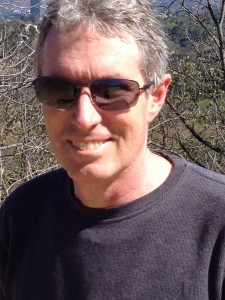 What a treat to have Michael Cassutt on the podcast! Author, screenwriter, producer, Michael brings a wealth of information to our newest episode. I first met Michael at a book festival in Southern California through our mutual friend, Tim Powers. Michael's extensive experience, with over thirty years in the TV and publishing industries, make for some great stories and fun times. Please join us for his fabulous interview on our newest episode!

Michael Cassutt
Michael Cassutt is a writer of fiction, non-fiction (fourteen books, thirty short stories, two-hundred articles), and over sixty television scripts.  His most recent novel is Heaven's Fall, with David S. Goyer (Ace paperback, August 2014), the last of a trilogy already sold to Warner Studios as a feature film series.  His short stories, largely SF and fantasy, have appeared in Asimov's SF Magazine and The Year's Best SF.
As a writer of non-fiction, his specialty is the American and Russian space programs.  He co-authored a pair of astronaut biographies (Deke! and We Have Capture) and contributes to Air & Space/Smithsonian.  He has also made several appearances on The History Channel.
Among his television credits are The Twilight Zone, Max Headroom, Eerie, Indiana, Beverly Hills 90210, and The Dead Zone.  He is currently Co-Executive Producer of SyFy Channel's forthcoming Z Nation, premiering in September 2014.  And he is collaborating with George R R Martin on an original concept for HBO.
Michael is also an adjunct professor at USC's School of Cinematic Arts.
Read on for more about Micheal and his exciting career…
 Excerpts from Episode 33
Michael on having original ideas for writing: "The idea you think is brilliant, unique and original is being pitched at the same time by somebody else who you've never met or heard of."
Michael on getting his start as a writer: "What a lot of people my age started writing were science fiction short stories and getting them published in the magazines and anthologies back in the 1970s."

Heaven's Fall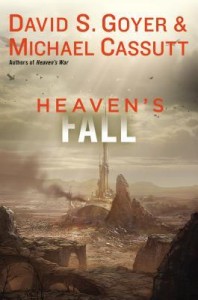 Twenty years have passed since the mysterious Near-Earth Object nicknamed Keanu appeared in the night sky and transported an assortment of humans from all over Earth into its interior. There they discovered that Keanu was an immense long-range spaceship—and they were not its only inhabitants. They joined forces with the aliens called the Architects, who had come from a distant galaxy to seek help in fighting the vicious Reivers. And they defeated them—or so they thought.Now Keanu has reestablished contact with Earth—and discovered that the Reivers have, in fact, taken over the planet, placing most of the population under their dominion. A few scattered pockets of humanity, constantly in danger of being assimilated, have mounted a resistance.
As the Reivers prepare a devastating strike against the Architects, Rachel Stewart, who grew up in Keanu, leads a small band of human survivors in an attempt to infiltrate the massive Reiver fortress in the American West. But their only hope for victory may yet be somewhere inside the NEO.
If the men and women still in Keanu cannot find it, humanity will be finished. And the galaxy will be next.
Get Michael's books at Amazon!
Heaven's Shadow
Kindle                                      Paperback
Heaven's War
Kindle                                      Paperback
Heaven's Fall
Kindle                                      Paperback
You can find more info at these links:
Heaven's Shadow Trilogy on Facebook