Podcast: Play in new window | Download (Duration: 43:07 — 39.9MB) | Embed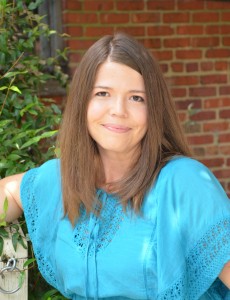 Getting to interview debut mystery author, LynDee Walker, was such a treat! LynDee is the author of breakout novel, Font Page Fatality, which introduces the stylish intrepid reporter, Nichelle Clark. LynDee is another special guest because I've known her for over a year and our adventures on the road to publishing were running a parallel track. We even sold our first novels within two weeks of each other. LynDee has some great information for those writers wanting to get published, as well tips about beta readers. I'm lucky and privileged to be one of LynDee's own beta readers.
Want to know more about LynDee and her fun new mystery? Well, read on and we'll even give you a couple of excerpts!
Here are a few snippets from LynDee's interview:
About Nichelle Clark, the heroine of Front Page Fatality: "…She is a lot of fun. She has kinda become a real person to me; it's been so many years…"
About beta readers: "…If you only give your manuscript to people who love you, then no one's going to give you any feedback that's not just a pat on the head…"
About LynDee Walker
LynDee Walker grew up in the land of stifling heat and amazing food most people call Texas, and wanted to be Lois Lane pretty much from the time she could say the words "press conference." An award-winning journalist, she traded cops and deadlines for burp cloths and onesies when her oldest child was born. Writing the Headlines in Heels mysteries gives her the best of both worlds. When not writing or reading, LynDee is usually wrangling children, eating barbecue or enchiladas, or trying to walk off said barbecue and enchiladas. She and her family live in Richmond, Virginia.
  Front Page Fatality
Crime reporter Nichelle Clarke's days can flip from macabre to comical with a beep of her police scanner. Then an ordinary accident story turns extraordinary when evidence goes missing, a prosecutor vanishes, and a sexy Mafia boss shows up with the headline tip of a lifetime. As Nichelle gets closer to the truth, her story gets more dangerous. Armed with a notebook, a hunch, and her favorite stilettos, Nichelle races to splash these shady dealings across the front page before this deadline becomes her last.
You can buy  Front Page Fatality at these links!
    Kindle                                                         Paperback
You can visit LynDee at the following links: