Podcast: Play in new window | Download (Duration: 1:00:44 — 56.0MB) | Embed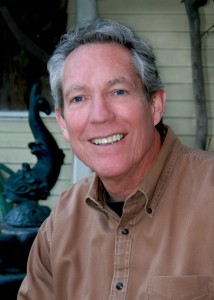 Our latest guest is another of the founding fathers of the steampunk genre, James P. Blaylock. The author of many books in that genre, as well as contemporary fantasy, I had the pleasure of meeting Jim years ago. Many, many years ago. If you love steampunk and contemporary fantasy, then Jim is one author who should be on your Must Read list. A prolific writer, with a distinctive, thoroughly entertaining style, Jim is a delightful guest and a very welcome addition to MythBehaving podcast. This is one show you do not want to miss!
Read on for excerpts from the show and find out more Jim and his books.

About James P. Blaylock
JAMES P. BLAYLOCK is a southern California writer whose short stories, novels, and collections have been published around the world.  He was one of the literary pioneers of the Steampunk movement, along with Tim Powers and K.W. Jeter, publishing the first domestic Steampunk story, "The Ape-box Affair" in 1978.  Blaylock's Steampunk novel Homunculus won the Philip K. Dick Memorial Award in 1986.  His short story "Paper Dragons" won the World Fantasy Award in 1986, "Thirteen Phantasms" in 1997, and his story "Unidentified Objects" was nominated for an O. Henry Award in 1990.  Despite his close association with Steampunk, most of his work is contemporary, realistic fantasy set in southern California, typified by books like The Last Coin, The Rainy Season, and Knights of the Cornerstone, which have lead to his being referred to as both a California regional writer and a writer of magical realism.
Jim began teaching composition in 1976, and during the fifteen years that followed he taught both composition and creative writing at several Orange County, California, colleges and universities.  For the past twenty years he has been a professor at Chapman University.  In 2000, he developed the Creative Writing Conservatory at the Orange County School of the Arts and has directed the conservatory since.  In 2012 he received the U.S. Presidential Scholars Program Teacher Recognition Award in Washington D.C.
Excerpts from Episode #6
Just a few excerpts from a very fun interview! For ore, be sure to listen to the show right here or download it from iTunes to take with you.
Jim:  On his writing process: "…I think every step of the way the book changes for me, also. I've got one sense of the book when it's planned but not written. Another sense that kind of evolves as it's written…"
Jim: A very tongue-in-cheek comment on research: "…and I'd say 'research' and I didn't mention it was done in O'Hara's pub…"
The Aylesford Skull
It's the summer of 1883, and Professor Langdon St. Ives, brilliant and eccentric scientist and explorer, is at home in Aylesford with his family.  A few miles to the north a steam launch has been taken by pirates above Egypt Bay, the crew murdered and pitched overboard.  In Aylesford itself a grave is opened and robbed of the skull by the infamous Dr. Ignacio Narbondo, an old nemesis of Langdon St. Ives.  When Narbondo returns to kidnap St. Ives's four-year-old son and then vanishes into the night, St. Ives and his factotum Hasbro, race into London in pursuit, where they are drawn into a dark plot that threatens London and the earth itself.
Kindle                                 Paperback
Already read The Aylesford Skull? Great! Now you can check out some of Jim's other fabulous books!
Zeuglodon
Kindle                               Hardcover
Homonculus
Lord Kelvin's Machine
Kindle                                  Paperback
You can stay up-to-date with James P. Blaylock at the following links: