Four Days with Hemingway's Ghost by Tom Winton
Christoph's Review
Four Days with Hemingway's Ghost by Tom Winton is a remarkably original and cleverly written story.
The main character, Jack, a mild and ambiguous fan of Hemingway and his work, gets to meet his 'hero' while in a coma. He spends four days with him, talking about life, the afterlife, Hemingway's life and they even get to visit famous locations and people of the famous author's life.
What happens towards the end of the novel is somewhat of a surprise and I am reluctant to share much about it in a review. I don't want to hype your expectations either with promises of a huge twist but a change of direction takes place that is well fitting and surprising. Let it be sufficient that the storyline cracks open a new dimension and the effects of the meeting in the coma are turning the novel into something else altogether, and something good for that matter.
From the first paragraph I knew that Jack had a story to tell and that I would be wanting to hear it. For the entire book that desire to follow the plot did not diminish but actually intensified. I was surprised how much abotu Hemingway I remembered as he wanders through the story and talks about his life. The ending left me very satisfied and in awe of the story.
Interesting and cleverly written without pretence and self-indulgence this is very likeable and enjoyable to read. Winton handles the drama and literary heaviness without losing sight of necessary balance and distance via humour and wit.
Highly recommended.

Read on for more about Tom and his novel.

Four Days with Hemingway's Ghost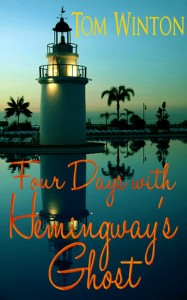 Four Days with Hemingway's Ghost is not a story of spooks and goblins. It's a powerful story about two men from two very different times. One man is mortal, the other is immortal. One is painfully ordinary, the other world famous.
Jack Phelan is a forty-two-year-old underachiever who lives in South Florida. Although he mows lawns for a living, he's not what you might expect. He's got an exceptionally sharp mind and is a self-educated Hemingway aficionado.
After Jack gets into an unlikely accident he's flown by helicopter to the nearest hospital, where he remains in a coma for four days. But somehow, minutes after he blacks out, he finds himself in Key West, Florida–rubbing shoulders with an aged Ernest Hemingway.
Hem has been sent back down to help determine whether or not Jack has what it takes to write a book for "The Main Man above the clouds." But what Ernest doesn't know is that the book is to be about him. And that its purpose is to change the world's perception of the swaggering, hard-knuckled, macho myth he has become.
Over the next four days, Jack Phelan and Ernest Hemingway travel to the legendary author's old haunts and meet up with many of his long gone friends. Some of these reunions are rollicking good times, others are highly emotional tests of strength. But wait. When their time together comes to an end, the story is still not over. That's when things really get interesting.

 Tom Winton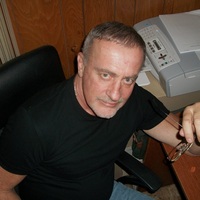 Tom Winton has been listed as one of Amazon's top 100 "Most Popular Authors" in both Literary Fiction and Mystery, Suspense and Thrillers.
Born and raised in New York City, Tom has done everything from working on a railroad gang in the Colorado Rockies to driving a taxicab in Manhattan. He has also been a mailman, a salesman, an entrepreneur and more. Now retired, he lives in Florida, with his wife Blanche and their ill-tempered but lovable Jack Russell terrier, Ginger. They spend part of their time in Carmel, Maine.
Tom's debut novel, Beyond Nostalgia, was released in February of 2011. This book has more than once been likened to such classics as Catcher in the Rye and To Kill a Mockingbird. Praised as "a 20th century Gone with the Wind," Beyond Nostalgia has been on four different Amazon Bestseller lists.
Tom's second novel, The Last American Martyr, came out in August of 2011. It has been on six Bestseller lists, at the same time.
His newest release, Four Days with Hemingway's Ghost, came out in June of 2012 and has been an Amazon "Hot New Release" and a bestseller.
Buy links for Four Days with Hemingway's Ghost


You can find Tom at these links: