Live from the Road (Route 66 Fiction) by P.C. Zick
  Sarah's Review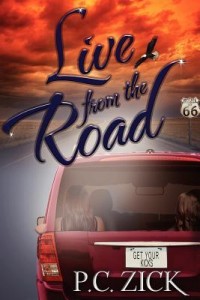 Part Thelma & Louise, part Robin Hood and his band of merry men, part the Pied Piper of Hamlin, P. C. Zick hits a homerun with Live from The Road. The cast of characters starts out with two mothers and their twenty something daughters as they travel across the U. S. on the old Route 66 and ends up including a whole host of interesting, displaced people, longing for adventure alongside these four "Road Warriors". The book is a wonderful cavalcade of life––laughter, charming and clever bantering between the daughters and their moms, pent-up feelings, divorce, wild flings, karaoke, tragedy, emotional and spiritual discoveries, and some tidbits about the history of Route 66, coincidentally known as the "Mother Road".  In short, this is an extremely well-written book that, through its very believable characters and vivid descriptions of the beauties they encounter gives you something for everyone, as the group keeps chorusing, "May we always go where we're headed and be content with the journey no matter where it leads!" A thoroughly enjoyable read! Definitely recommended…

Read on for more about Live from the Road!

Live from the Road
Meg Newton and Sally Sutton seek a change in the mundane routine of their lives. "Is this all there is?" Sally asks Meg after visiting a dying friend in the hospital. That's when Meg suggests they take a journey to discover the answer. Joined by their daughters, they set off on a journey of salvation enhanced by the glories of the Mother Road. Along the way, they are joined by a Chicago bluesman, a Pakistani liquor storeowner from Illinois, a Marine from Missouri, a gun-toting momma from Oklahoma, and a motel clerk from New Mexico. Meg, mourning for her dead son, learns to share her pain with her daughter CC. When Sally's husband of almost thirty years leaves a voice mail telling her he's leaving, both Sally and her daughter Ramona discover some truths about love and independence.
Live from the Road takes the reader on an often humorous, yet harrowing, journey. Death, divorce and deception help to reveal the inner journey taking place under the blazing desert sun as a Route 66 motel owner reads the Bhagavad-Gita and an eagle provides the sign they've all been seeking. Enlightenment comes tiptoeing in at dawn in a Tucumcari laundromat, while singing karaoke at a bar in Gallup, New Mexico, and during dinner at the Roadkill Café in Seligman, Arizona. The four women's lives will never be the same after the road leads them to their hearts – the true destination for these road warriors.

P.C. Zick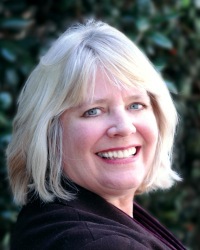 P.C. Zick began her writing career in 1998 as a journalist. She's won various awards for her essays, columns, editorials, articles, and fiction. She describes herself as a "storyteller" no matter the genre.
She's published five works of fiction and two nonfiction books. Prior to 2010, she wrote under the name Patricia C. Behnke.
She was born in Michigan and moved to Florida in 1980. Even though she now resides in Pennsylvania with her husband Robert, she finds the stories of Florida and its people and environment a rich base for her storytelling platform. Florida's quirky and abundant wildlife – both human and animal – supply her fiction with tales almost too weird to be believable.
Her fiction contains the elements most dear to her heart, ranging from love to the environment. In her novels, she advances the cause for wildlife conservation and energy conservation. She believes in living lightly upon this earth with love, laughter, and passion.
"This is one of the most exciting times to be an author," Ms. Zick says. "I'm honored to be a part of the revolution in writing and publishing."
You can buy Live from the Road (Route 66 Fiction)
 at Amazon.
You can find P.C. at these links: