Podcast: Play in new window | Download (Duration: 44:24 — 41.1MB) | Embed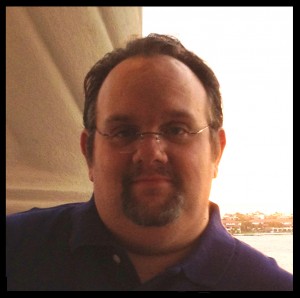 It's a pleasure to welcome Justin Macumber to the show! Justin is a perfect example of just how small the publishing world is. I actually know him through various groups, which wouldn't be odd if most of these groups were not rather small. It's fun to run into the same people in completely different places. Let's find out more about this talented author and podcaster. And give a listen to his awesome interview!

Justin Macumber
Justin Macumber is the author of Still Water, Haywire, and A Minor Magic. When not hard at work on his next story he hosts the popular Dead Robots' Society podcast. He and his lovely wife live in the Dallas/Fort Worth metroplex along with their motley pack of dogs and cats that they think of as their children. 
Read on for more about Justin and his work…