Podcast: Play in new window | Download (Duration: 37:49 — 35.1MB) | Embed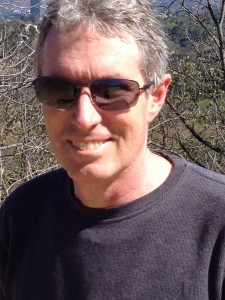 What a treat to have Michael Cassutt on the podcast! Author, screenwriter, producer, Michael brings a wealth of information to our newest episode. I first met Michael at a book festival in Southern California through our mutual friend, Tim Powers. Michael's extensive experience, with over thirty years in the TV and publishing industries, make for some great stories and fun times. Please join us for his fabulous interview on our newest episode!

Michael Cassutt
Michael Cassutt is a writer of fiction, non-fiction (fourteen books, thirty short stories, two-hundred articles), and over sixty television scripts.  His most recent novel is Heaven's Fall, with David S. Goyer (Ace paperback, August 2014), the last of a trilogy already sold to Warner Studios as a feature film series.  His short stories, largely SF and fantasy, have appeared in Asimov's SF Magazine and The Year's Best SF.
As a writer of non-fiction, his specialty is the American and Russian space programs.  He co-authored a pair of astronaut biographies (Deke! and We Have Capture) and contributes to Air & Space/Smithsonian.  He has also made several appearances on The History Channel.
Among his television credits are The Twilight Zone, Max Headroom, Eerie, Indiana, Beverly Hills 90210, and The Dead Zone.  He is currently Co-Executive Producer of SyFy Channel's forthcoming Z Nation, premiering in September 2014.  And he is collaborating with George R R Martin on an original concept for HBO.
Michael is also an adjunct professor at USC's School of Cinematic Arts.
Read on for more about Micheal and his exciting career…