Podcast: Play in new window | Download (Duration: 35:39 — 33.1MB) | Embed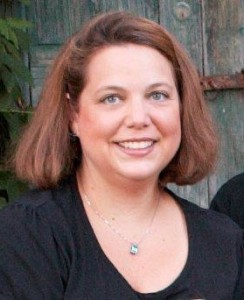 This episode, we welcome Kary Rader! Author of romance and fantasy, mom, theatre  and all-round terrific person. Kary is the author of Queen of Jastain, A Taylor-Made Life and her current project, Broken.
About Kary Rader
Kary Rader is a stay-at-home mother of three, avid reader and slave to the characters and worlds inside her head. Her book Queen of Jastain, published by Crescent Moon Press released this past April. Kary is currently in the process of self-publishing a book that is close to heart, and is sure to touch the lives of all the readers that encounter it. A Taylor-Made Life released this summer.
Always creative, she's drawn to stories with fantastical worlds and creatures. With a little bit of magic and divine guidance, there isn't anything that can't be accomplished with words. It's the power of words that creates and destroys.
Vanquishing evil and injustice while finding eternal love in the process is all in a day's work. And with the help of her critique partners and master cartographer imaginary places come to life.
Read on for more about Kary!