Podcast: Play in new window | Download (Duration: 40:11 — 37.2MB) | Embed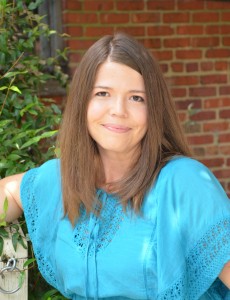 She's back! That former intrepid reporter, current best-selling author and my good friend, LynDee Walker. And now she's followed up her smashing debut novel, Front Page Fatality, with another success in her sequel, Buried Leads. Both are from her acclaimed series, A Headline in High Heels Mystery.
 About LynDee Walker
LynDee Walker grew up in the land of stifling heat and amazing food most people call Texas, and wanted to be Lois Lane from the time she could say the words "press conference." An award-winning journalist, LynDee traded cops and deadlines for burp cloths and onesies when her oldest child was born. Writing the Headlines in High Heels mysteries gives her the best of both worlds. LynDee is a member of Sisters in Crime and James River Writers. BURIED LEADS is her second Headlines in High Heels mystery. Her debut, FRONT PAGE FATALITY, is an amazon multi-chart #1 bestseller. A Headlines in High Heels novella will be in the anthology HEARTACHE MOTEL, on sale Dec. 10, 2013, and the third novel in the series, SMALL TOWN SPIN, is coming in April 2014.
LynDee adores her family, her readers, and enchiladas. She often works out tricky plot points while walking off the enchiladas. She lives in Richmond, Virginia, where she is working on her next novel. You can find her online in any of the usual social media places or at www.lyndeewalker.com.
Read on for excepts from LynDee and more about Buried Leads!