Podcast: Play in new window | Download (Duration: 27:20 — 25.5MB) | Embed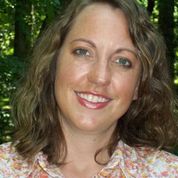 I'm very excited about this particular interview because we welcome Donna Huber to the show. What makes Donna different is that she's written an extremely helpful book for any author who uses the internet to connect with their readers. But Donna is also is a publicist, reviewer and popular blogger. And she is very nice. Always willing to answer a question or provide advice. I was fortunate enough to have her organize a blog tour for my own series last summer and got to know her then.

Donna Huber is an avid reader and natural encourager. She is the blogger behind Girl Who Reads where, in addition to book reviews and author appearances, she writes the popular blogging advice series, "Tips on Thursday." She has worked as a freelance publicist since 2010 assisting publishers and authors with their marketing and publicity needs. Most notably, she was the publicist for The Writer's Coffee Shop Publishing House edition of Fifty Shades of Grey and Fifty Shades Darker by E. L. James. When she is not doling out blogging advice or promoting the next bestseller, she can be found spending time with family (particularly the four legged, furry members), rewatching Downton Abbey and Harry Potter, or trying to make a dent in her never ending to-be-read pile.
Read on for more about this fascinating lady…and be sure to listen to the podcast where she shares some great advice!