Podcast: Play in new window | Download (Duration: 16:54 — 15.9MB) | Embed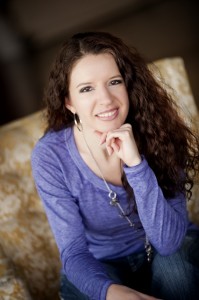 Today it's our pleasure to welcome the ever-awesome Lindsey R. Loucks to the show! She's talking about her debut novel which came out last year and was followed up with two shorter works – a novella and a novelette.
About Lindsey R. Loucks
Lindsey R. Loucks works as a school librarian in rural Kansas. When she's not discussing books with anyone who will listen, she's dreaming up her own stories. Eventually her brain gives out, and she'll play hide and seek with her cat, put herself in a chocolate induced coma, or watch scary movies alone in the dark to reenergize.
She's been with her significant other for almost two decades.
Read on for more about Lindsey and The Grave Winner!