Podcast: Play in new window | Download (Duration: 39:57 — 37.0MB) | Embed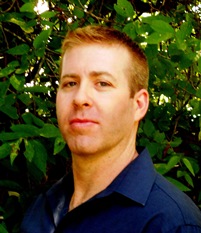 It's always fun when friends drop by and today is no exception! Author Travis Luedke (aka T.W. Luedke) is a versatile writer with a new Young Adult book, The Shepherd. A departure from his steamy, sexy adult series, The Nightlife, this edgy new novel is a welcome addition to the YA Paranormal genre.
About Travis Luedke
Travis Luedke is a husband, father, and author of Urban Fantasy Thriller, Paranormal Romance, Contemporary Fantasy, Young Adult Fiction, and Sci-fi. He is currently catching a 3rd degree sunburn in San Antonio, Texas, and loving every minute of it.
As the author of the Nightlife Series novels, Travis lives very vicariously through his writings. He invites you to enjoy his macabre flights of fancy, but be warned: The Nightlife Series is violent, sexy, and occasionally violently sexy.
Read on for more about Travis and The Shepherd!