Podcast: Play in new window | Download (Duration: 31:28 — 29.2MB) | Embed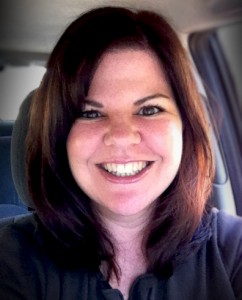 What an absolutely delightful guest Jeannie Ruesch is! Her book cover art is stunning. She's written two books, with a third due out soon. And in this interview she gives insight into the mysterious, behind-the-scenes magic created by those unsung heroes, the book cover artist. Well, at least they are unsung by many readers. Authors on the other hand tend to be fascinated, amazed and grateful when we see a gorgeous cover for our book. (No, I don't have mine yet, but soon!)
Read on to find out more about Jeannie!
About Jeannie Ruesch
It was a Saturday afternoon when Jeannie Ruesch gave up her illustrious, hours-long ambition of becoming a Dallas Cowboy Cheerleader (after seeing the made for TV movie). That day, she sat to write her very first story and when she was finished, she knew that pen …or rather, pencil and collegiate-lined paper was the path for her. She was six. She finished her first two books in 7th grade—handwritten on 150 legal size pages and complete with hearts dotting the I's, of course.
As an adult, however, she discovered the need to…well, pay for things. In her words, she "paid a lot of money to go to school, get a degree and go beg for work." She began her career in marketing and design and continues to this day, with her graphic design and marketing business, affectionately known as Will Design for Chocolate. She considers herself fortunate that her passion of writing and her other love go hand in hand so nicely. She designs websites, promotional materials and book covers for publishers and authors, established and debut.
She is the creator of the Work In Progress Notebook, a nonfiction tool to help writers get organized, as well as author of a historical romance titled Something About her that released in 2009. Her next book, a historical romantic suspense comes out soon with Carina Press. She lives in Northern California with her family, including her amazing, mythical husband who cooks, cleans AND helps her edit her books–yes, ladies – he does exist and yes, he's taken.
Excerpts from Episode 7
Some excerpts from Jeannie's interview:
Jeannie on designing book covers – "…when it comes to book covers, what I think is the hidden secret to them is establishing a really good communication with author of the book or the publisher…"
Jeannie on why she might not read an entire book cover to cover- "…I don't want my own biases and beliefs and preferences to get in the way…"
 Jeannie's Contact Info
Would you like to contact Jeannie about designing a book cover? You can find her at the following links:
Jeannie's Emails:  jeannie@jeannieruesch.com or jeannie@willdesignforchocolate.com
You can buy Jeannie's books at the following links:
Work in Progress Notebook  – Paperback
Something About Her
Kindle                                       Paperback