Christoph's Reviews
2014:
04/01:  Four Days with Hemingway's Ghost
01/10:  The Clay Lion
01/03: The Persecution of Mildred Dunlap
About Christoph Fischer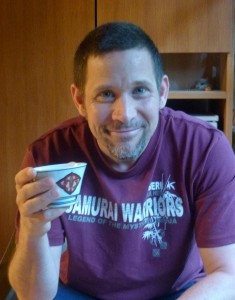 Christoph Fischer was born in Germany, near the Austrian border, as the son of a Sudeten-German father and a Bavarian mother. Over twenty years ago he moved on to the UK where he is still resident today with his partner and three dogs. The Luck of The Weissensteiners was published in November 2012; Sebastian in May 2013; The Black Eagle Inn in October 2013.
He has written several other novels which are in the later stages of editing and finalization and also runs two book blogs:  http://www.christophfischerbooks.com/  and http://writerchristophfischer.wordpress.com/
Christoph is a Top 500 reviewer on Amazon Uk and Amazon US and in 2013 he was No. 3 of the Top 100 reviewers this year in The United Kingdom.
You can find Christoph's historical trilogy here:
The Luck of the Weissensteiners (The Three Nations Trilogy)
Sebastian (The Three Nations Trilogy)
The Black Eagle Inn (The Three Nations Trilogy)
You can find Christoph at the following links: